Hey Vancouver, can you spare some change for the meter?
Thought of The Day
"Love and Marriage,
Love and Marriage,
They go together,
Like a Horse and Carriage,
This, I tell you brother,
You can't have one,
Without the other…"
Aaaah, the indistinguishable smell of fresh manure in the air, the clippity-clop of the horse and carriage tandem on the cobbled street, the dimmed gas lamp post on the corner, the noise coming out from some stale booze smelling tavern with clientèle older than the pyramids, the flower lady watering her evening lilac, the postman on his bike, covered in mud from head to toes from the many potholes full of tepid water that he had to cross over, here and there butt naked kids, still out, playing with loose chicken beyond their bed time, vagabond Shih Tzus running after imaginary cars … aaaah, life was sweet and smog free in the City of Vision in 1912…
Move over tranquil past, here comes the year 2012…
The year of the Living Car.
Disturbing news from inside the development community, as some are thinking of applying for a change in rules in regards to… Development & Parking. Parking stalls, that cost anything from $20,000 to $50,000 a piece to be more precise, are the main culprits. Developers say that if they cannot transfer the costs to the new owners they would rather eliminate them, making the units more… "affordable".
Interesting.
It appears to me, that some people in this city want to turn the clock backwards on us.
After years during which some kooks have continuously vilified the personal auto vehicle, to the point where they embarrassed themselves, the reality is this… they don't know what they are talking about!
As if it wasn't enough that most new condos are built for "little people", with sliding doors, with kitchens where you could only prepare one sandwich at a time, with bathrooms where… when your butt sits on the loo, your feet are in the hallway, where only Post-it furniture is possible, well now, the dear developers are trying to squeeze out parking stalls either by eliminating them altogether, building less of them, or selling them separately to third parties.
Terrific!
With so many "good" things doing the rounds in Vancouver, with Task Forces studying Housing Affordability, with Vancouver Urban Forums taking place, and VeloCities coming to town, with all this excitement, I kind of got lost in translation.
Good times!
Or as my realtor friends would say, "it's never been a better time to get into debt for a shoe box, especially when YOU own it!"
Here's the thing.
Allocating for parking is good policy. Parking gives people options. They rely on it. They travel more, they see more, get engaged more, they can have people over. For some, cars are their only means of transportation.
Eliminating parking as a requirement is a very bad idea, just look at some of the former communist countries, who's day to day vehicular/ pedestrian traffic are a living hell, the devastating result of bad policies of the past, when they built buildings with no underground parking, having only the mass public transit in mind, fast and cheap, and with no provisions for the unexpected rise in auto consumption.
Bad planning.
Watch this parking ballet on an abandoned lot (notice that there are no parking markings), an act of random beauty: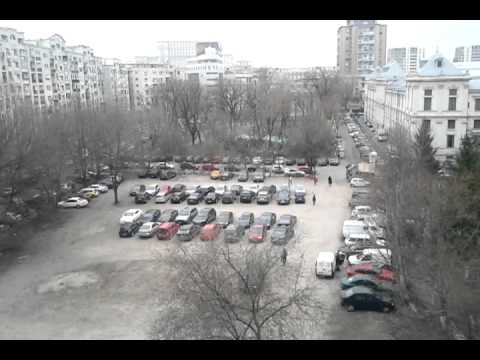 Oh, and don't get me started, the argument that the reduced parking will reduce pollution does not fly.
Reducing parking below one space per unit is borderline idiotic. As they age or have kids, residents need to have alternatives. In some instances they may need a car because they work shifts, and taking transit may not be an option.
IMHO the reason why so many parking stalls are empty in many of these buildings, is because the suites they are allocated to… sit empty, or perhaps, there is a crime problem left unaddressed.
Complicated.
If we are really serious about reducing pollution, and want to do something, we better start making better cars, electric cars, instead of eliminating them.
Here's some open minded scientists, like myself, who are asking themselves the question: "How can we make the car a better citizen to the city?":
And by the way, hypothetically, when there will be only electric cars on the roads and no parking allocated for them, what would we do then?
Let's talk about Vancouver's Street Parking formerly known as Free Parking for All, for a moment!
Now that Vision Vancouver managed to transform it into the right arm of Ridgewater Casino, in the form of Pay Parking Slot Machines, do we feel better? Are we building better neighborhoods acting this way? The more I look at it, I see that all this has nothing to do with reducing pollution, or traffic, but everything to do with social engineering, eliminating parking from busy streets, and replacing them with bike lanes have nothing to do with reducing pollution or encouraging more bike travel, but with "Milgram Experimenting" on Vancouver citizens.
One day, the "Vancouverism" meme will be brought into discussion for all the wrong reasons.
We still have choices, we better be careful, or we'll turn into this: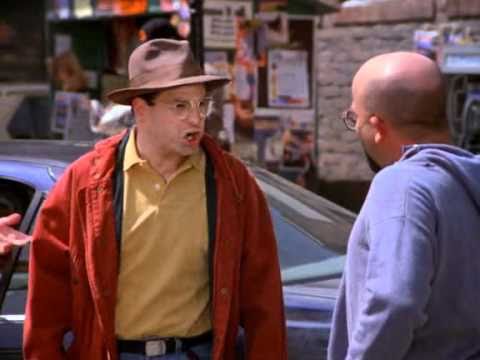 Vision Vancouver: helping people become "friendlier", since November 2008!
Thing is, we cannot go back to 1912, we have to look forward to 2013!
Cars are here to stay, gas, electric, hybrid, or pushed. Don't kid yourselves…
"Cars and Parking,
Cars and Parking,
They go together,
Like Dogs and Barking,
This, I tell you brother,
You can't have one,
Without the other…"
We live in Vancouver and this keeps us busy.
- post by Glissando Remmy